eCom/eBD – Subsystems of the "DaziT", with loggPRO.edec
"eAWB" und "eManifest" with loggPRO.efreight
End of 2016 / beginning of 2017 still an ambitious digitalization project – in the meantime, the electronic air cargo documents "eAWB" and "eManifest" have become an integral part of modern air cargo logistics
But especially the Swiss K&S Informatik, which has been committed to the "efreight" project of the IG Air Cargo from the beginning, does not simply offer a software for the "eAWB" and the "eManifest" issue. The loggPRO®.efreight is rather a subsystem for connecting to the worldwide digital air freight logistics. Not least thanks to the evolutionary transObjects® technology, we can now review the 4 years in which we have helped to design and develop the eFreight System.
_______________________________

 see "eAWB-Performance" of the IATA from July 2020. (more…)
Speeding up the flow of airfreight through "Cargo Arrival"
Background scanning of the electronic assessment decision (eAD) and bordereau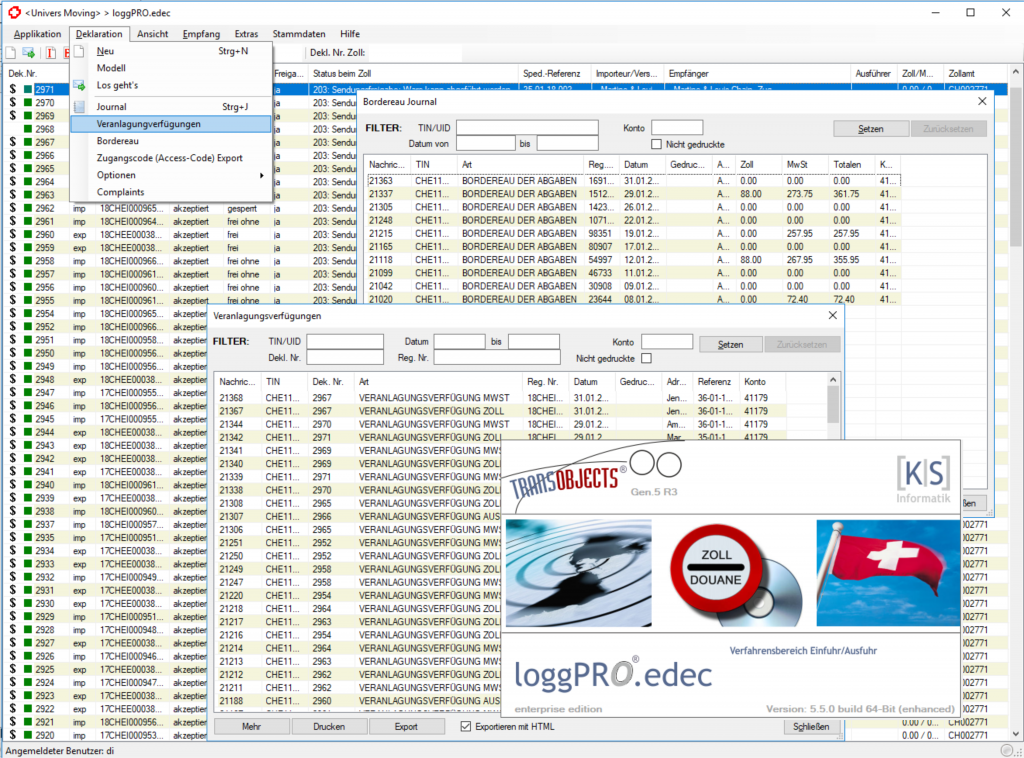 It's not new – therefore actually no "news", but a still not a well-known fact:
➡ loggPRO®.edec may optionally fetch the electronic assessment decision (eAD) and Bordereau automatically and put them into the corresponding user's database!
The issue: the eAD as well as Bordereau are due to the procedure issued and generated electronically by the customs, with a time delay. However, immediately submission to the user, such as the "mailing" known from the other procedures, is currently not intended – instead, the documents are stored in a user's mailbox, without to notify anybody about it. As a result, eAD's and Bordereau's interactive picking-up (by "push of a button") is an integral part of the "edec" processing and is something that many users still insist on – e.g. because of the extremely sensitivity of these documents.
So far so good. However, the business life, especially in the logistics industry, does not necessarily invite you to relax 😉 – therefore more and more users of loggPRO®.edec entrust the collection of eAD / Bordereau to our Deamon. It works permanently over the night and performs the background fetching for the user. Thus, the working day can start with already updated data – just as if the documents had been delivered by customs!
ITJ 2016 49-52: "Value of information on the rise. E-AWB – the breakthrough is on its way"
22nd Airfreight Seminar of the SSC. Workshop "Paperless in Air Freight…"
Next Event 26 – 27 January 2017:
22nd Airfreight Seminar of the Swiss Shipper's Council
Victoria Jungfrau Grand Hotel & Spa
Interlaken, Suisse
Workshop "Paperless in Air Freight – Presentation of a Successful Implementation"
Rainer A. Stawarz, K&S Informatik (Schweiz) GmbH, CEO/Founder;
Nico K. Pereira da Silva, K&S Informatik (Schweiz) GmbH, COO.
←↑→ ←↑→
INTRASTAT messages – now within loggPRO®.atlas!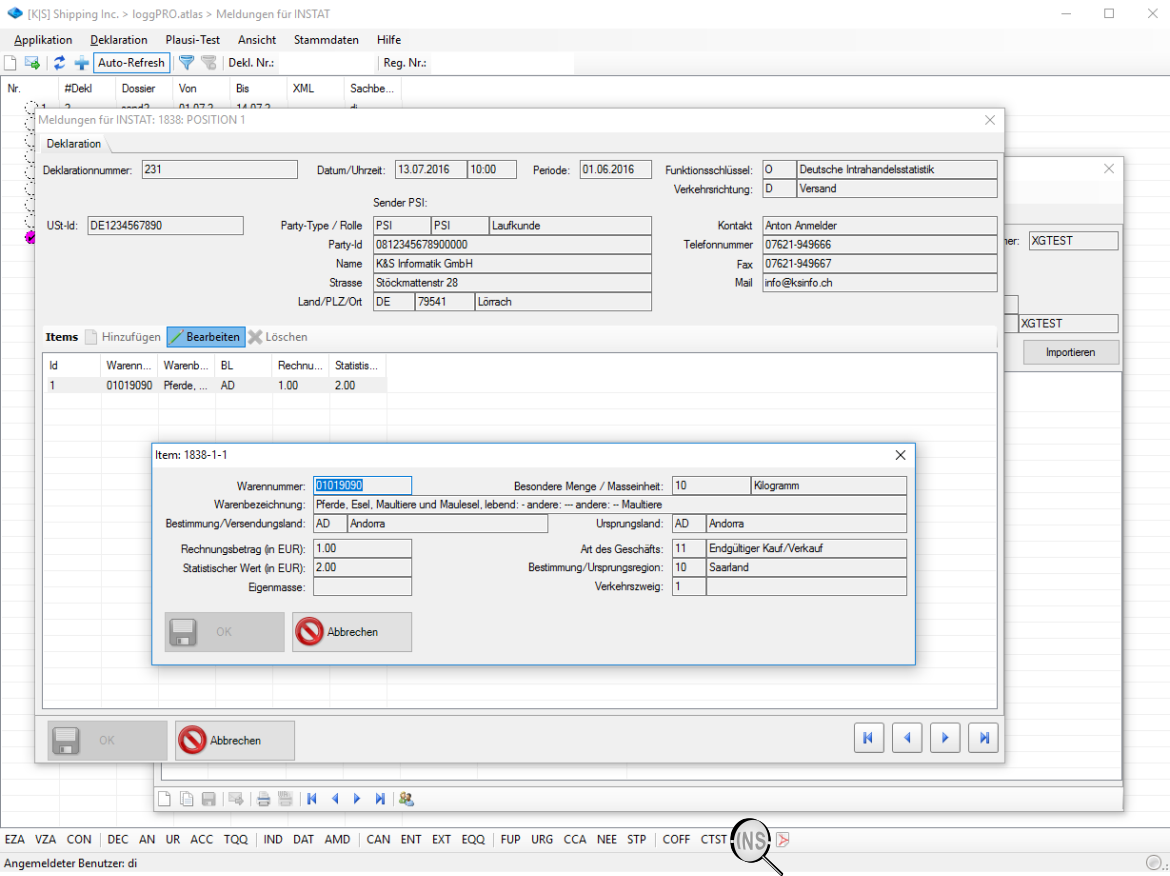 transObjects® 5th Generation becomes a new Release
ITJ "A breakthrough in the digitalisation of the airfreight sector" / "A Workshop at the 17th SSC Seafreight Conference in Interlaken"

↑↑↑↑
Track & Trace with loggPRO®