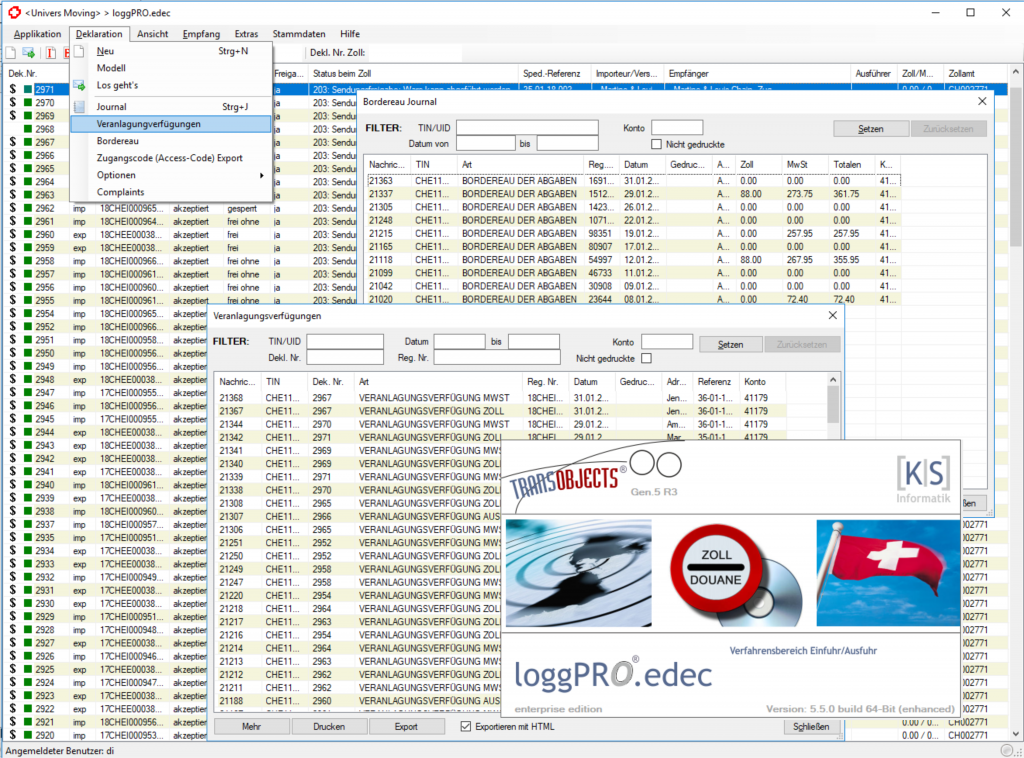 It's not new – therefore actually no "news", but a still not a well-known fact:
➡ loggPRO®.edec may optionally fetch the electronic assessment decision (eAD) and Bordereau automatically and put them into the corresponding user's database!
The issue: the eAD as well as Bordereau are due to the procedure issued and generated electronically by the customs, with a time delay. However, immediately submission to the user, such as the "mailing" known from the other procedures, is currently not intended – instead, the documents are stored in a user's mailbox, without to notify anybody about it. As a result, eAD's and Bordereau's interactive picking-up (by "push of a button") is an integral part of the "edec" processing and is something that many users still insist on – e.g. because of the extremely sensitivity of these documents.
So far so good. However, the business life, especially in the logistics industry, does not necessarily invite you to relax 😉 – therefore more and more users of loggPRO®.edec entrust the collection of eAD / Bordereau to our Deamon. It works permanently over the night and performs the background fetching for the user. Thus, the working day can start with already updated data – just as if the documents had been delivered by customs!